Had a good friend call me last night excited with a new idea he just had. He suggested I write a childrens book about guns. He said he was tired of all the gun violence. He said that I had credibility and knowledge that would make people listen. My head exploded.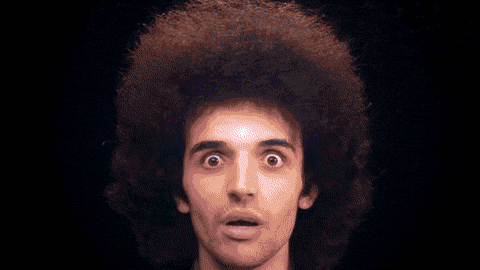 I grew up in an athletic family.  I have two cousins that made it to the professional sports level.  My father was trying to play professional baseball in New York before he "remembered" he had enlisted.  My mother was a star basketball player in high school.  Somehow those genes missed me.  I however was a marksman.  I didn't know it was important or esteemed until the State Department placed a bunch of different firearms in front of me preparing to serve as an Embassy Guard overseas as a US Marine.  After enlistment, I got a good government job with the Central Intelligence Agency.  They nurtured my curiosity and gift which led me to shoot firearms from all over the world.  I became a trainer for our security teams and agents.  I have been trained by some of the best in the world to teach.  By the time I got to the Federal Law Enforcement Training Center in Glynco, Georgia; I was a distinguished expert.  And when we didn't have time to train folks, they sent me to protect VIPs in 13 hostile places.
I became internationally known and trademarked the name Black Man with A Gun™. I was ordained in the Baptist church and became a pastor which being pro-gun was a challenge. I have testified in the state legislatures of Virginia, Texas, South Carolina, Michigan, Maryland, and Wisconsin. I have been podcasting since 2007. I have voiced commercials for TV and radio against racist gun laws. I have been featured in four documentaries. I have authored several books.
 
It was then that I noticed for the first time, the disparagingly low numbers of African Americans in the gun magazines, books and competitions.  I created African American Arms & Instruction, (A3i) in 1991.  Forbidden by "the government" from using my bona fides for marketing, I got used to not promoting myself to my own detriment.  I did connect with like minds as a gun advocate and began my crusade to change the hearts and minds of people I thought would eventually see the light.  As an advocate before the age of social media, I got beat up by all the usual suspects often not on camera but in churches, town halls and state houses. I wrote the first edition of Black Man With A Gun in 2000 to help me get the word out.  I created a national African American gun club in 1992.  I met the founder of USCCA then and forged a friendship as he was building his magazine and ultimately USCCA as it is today. Rewrote the book in 2014.  I retired from the Second Amendment struggle in 2019.  Letting the younger lions take it on.  I'm a little more coordinated now than I was as a kid.  I can run and shoot accurately now, just not that fast.
Since he obviously forgot all that, I suggested I should probably then try to influence state laws, lobby, get on TV, radio, create a podcast, a website, a facebook group, and travel to places of worship to speak too. I gently reminded him that "gun violence" is a misnomer. That all he has just mentioned I have done for thirty years. I shared with him that the gun advocacy ranks have risen and that I knew of at least ten new "soldiers." (I wondered how he had missed it)
Stick a fork in me mama, I'm done.
Check out these podcast:
Black Man With A Gun Show
,
Speak Life church
, and
Indian Motorcycle radio

 
The
Books
, Kenn has written.